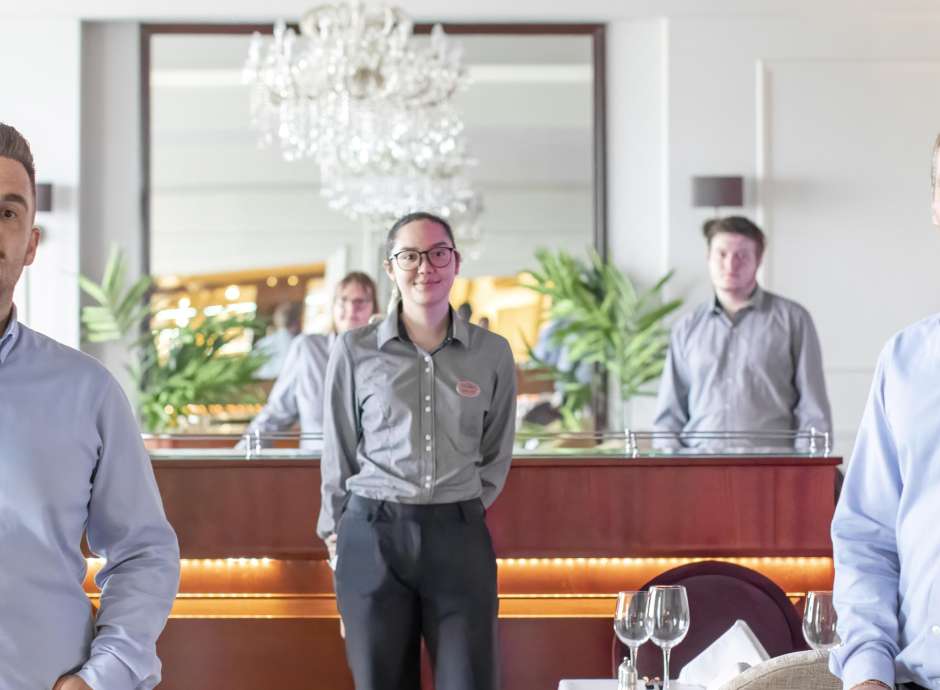 Our Mission
With our unique history, strong family values, and stunning environments, Brend Collection is committed to creating enduring relationships with guests by providing gracious hospitality and exceptional service. 
Our greatest asset, and the key to our success, is our people. The dedication, enthusiasm and quality of our workforce continues to positively contribute to the character of our hotels to align with our Brend family values.
Our Mission Statement

Our mission is to be the company of choice for guests, customers and talent. Whenever a customer is planning a trip or a special occasion, or whenever someone is looking for a career in the hospitality industry, they will all think of the Brend Collection first.
Scroll
Our Core Values
Our core values reflect what is really important to us as a company and group of individuals. They are the foundation of our company culture and by consistently working hard to maintain our values, we endeavour to preserve what makes the Brend Collection so special.
Customer focused
We work hard to meet and exceed our customers' expectations on every visit or touchpoint they have with us. By serving our guests with very personable, proficient and friendly service and listening to their needs, we create memorable experiences as well as loyal, returning guests.
Take care of the world around us
We support the communities where we live and work. We work hard every day to make a positive impact on the world around us, whether that's by reducing our impact on the environment, supporting local charities or by providing apprenticeship opportunities to young people. 
Spark Success 
We care for our team as part of the family and recognise talent across all levels of the business, priding ourselves on offering opportunities and training for every member of staff with the help of our Brend Training Academy. We believe that a happy team will ensure a happy customer and it's on this basis that we continue to invest in our teams, making our guests' experiences all the more exceptional.