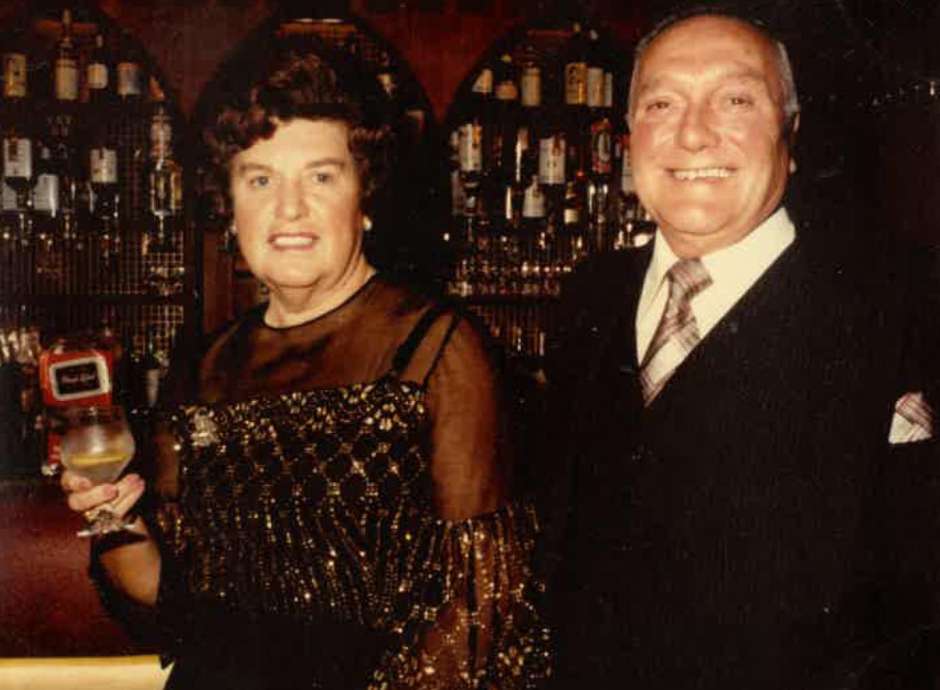 Where did it all

begin?

Percy lived in Barnstaple, North Devon with his mother, brother and sister. When Percy's father passed away due to wounds sustained in the First World War, the family's fortunes took a turn for the worse in 1924 because Percy's mother was not entitled to a widow's pension since he had died after the war. So 12-year-old Percy went out to work as an errand boy in a butcher's shop, now the sole breadwinner for the family.
Scroll
An exceptional

couple

Florence, who trained as a nurse and worked for Barnardo's in London, returned to her hometown of Barnstaple to marry Percy when they were both aged 19. By that time, Percy had learned his trade well and had become a manager for Eastman's, a national butchery business. Soon their children June, Richard and Patricia were born.

Percy was determined to improve the fortunes for his family and after a while, he started his own butcher's business on Butchers Row in Barnstaple. He built up a great business with a reputation of always being the first to open and the last to close. When the Second World War broke out, Percy was called up to serve in the Royal Navy and Florence kept the business running successfully and cared for the children while he was away.

After the war, the butcher's business continued to flourish. Meat was a valuable commodity at this time of post-war rationing and Percy excelled at sourcing meat and rabbits from local farmers, as well as customer service -  happy to cycle 10 miles just to deliver one meat order! Around this time, Percy bought a cottage in Bishops Tawton for £200 and not long after sold it for £400, sparking a keen interest in property. Whilst the butcher's business continued to expand, Percy also began to develop a highly successful property business in both domestic and commercial properties. 

Meanwhile, their fourth child, John, was born in 1948, followed by Peter in 1957, completing their family of five children.

It was in 1969, with the purchase of The Royal Hotel in Bideford that the Brend Group as we know it today began to take shape. It was at this point that the company of Percy R Brend (Hoteliers) Ltd was formed, of which his three sons Richard, John and Peter would become directors.

As the hotel group grew, Percy retained a keen interest in the running of all the hotels and instilled in his family the importance of hard work, continually improving the business and having a passion for quality. Florence had such a strong belief in her husband that it inspired Percy to achieve greater and greater things. Florence had a great eye for the interiors and furnishing of the hotels and played a leading role in this area for the whole of her life. Together, they made an unbeatable team.

Percy and Florence had always loved the Saunton Sands Hotel and had spent time there ever since their courting days. Percy had promised Florence that he would one day purchase the hotel and in 1977 he was finally able to achieve that dream.

Both Percy and Florence continued to have a hands-on role in the business throughout their lives. In 1982, Percy sadly died of a heart attack. Florence moved into Saunton Sands Hotel and lived there for the remaining 27 years of her life, during which time she continued to play a part in the interior design of all the hotels in the group.

Today the influence of Percy and Florence Brend is still felt strongly throughout the whole business and the values that it lives by. They are fondly remembered as an exceptional couple who set a wonderful example for the subsequent generations to follow and who, above all, were loving parents who did all that they could to support their children and grandchildren.