For the past decade, the Brend Collection has been committed to supporting the local charity, North Devon Hospice, through the organisation of an annual Sportsman's Dinner.
This year, with the support of 200 enthusiastic local residents from North Devon, who were captivated by guest speaker, the Rugby legend Phil Vickery MBE DL, the annual fundraising event soared to new heights by raising an impressive £19,500 in a single evening. Raising £17,500 for North Devon Hospice and £2,000 for Sands charity.
North Devon Hospice provides specialist care and support to those with a life-threatening illness. Sands Charity works to improve the care bereaved parents receive. 
"Their unwavering support and continuous hard work have helped to make such a meaningful difference to so many people. The funds raised will have changed thousands of lives, helping them to get the care they need when facing an illness like cancer. Thanks to this support, countless people will have been wrapped up in the hospice hug in their darkest hour."
Stephen Roberts, North Devon Hospice
Hosted annually at The Barnstaple Hotel, and sponsored by Molson Coors, the Sportsman's Dinner has achieved an extraordinary milestone by raising a remarkable £130,00 in contributions throughout the years. This event has had the privilege of hosting many distinguished guest speakers in the past, including Jeremy Guscott, David Campese, Scott Quinell, Nigel Owens MBE, Lewis Moody MBE, Shane Williams MBE, Zinzan Brooke MNZM, Jonathan Davies OBE and the late Sir Colin Meads KNZM MBE. 
Scroll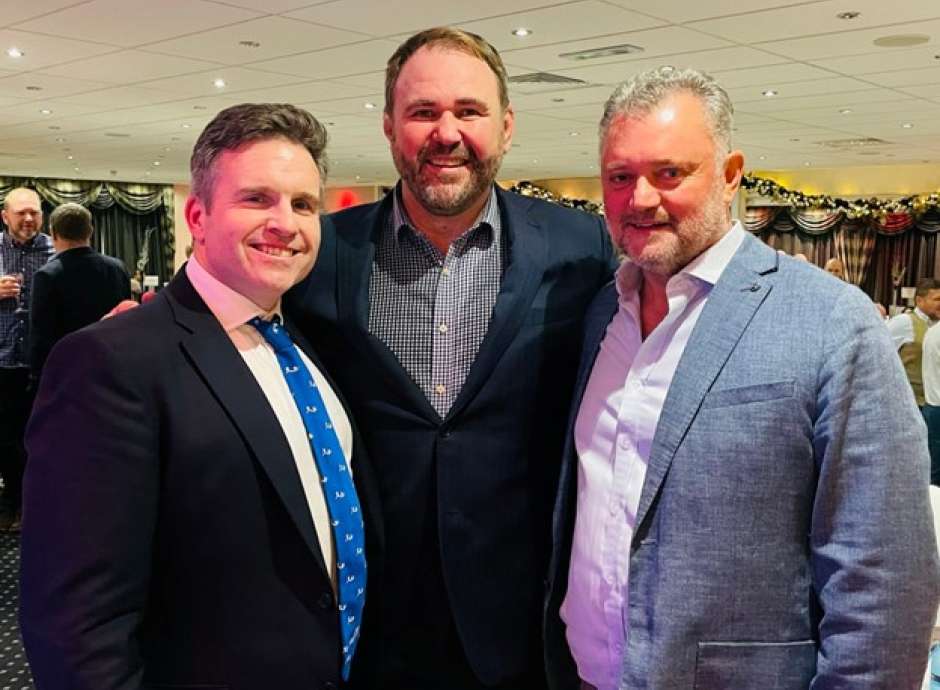 "It's a great honour to host this fantastic evening annually, and we are privileged to welcome such iconic sports figures to North Devon. A heartfelt thank you goes out to everyone who has contributed to the incredible success of the Sportsman's Dinner year after year. Your involvement is not only greatly appreciated but also indispensable to those who rely on the vital care provided by the North Devon Hospice."
Richard Brend, Director Brend Collection
The anticipation for next year's event is already building, as we look forward to another opportunity to make a significant impact on our community. 
Scroll