Dating back centuries, the roast dinner has come to symbolise both family togetherness and a rich culinary heritage in the UK.
Historically, the tradition is believed to have originated during the reign of King Henry Vlll, and it was formalised in 1731 with the passage of the "Roasted Beef Act". This act specified the minimum weight requirement for roasted beef to be served during dinner, highlighting the significance of roast beef in the culinary culture.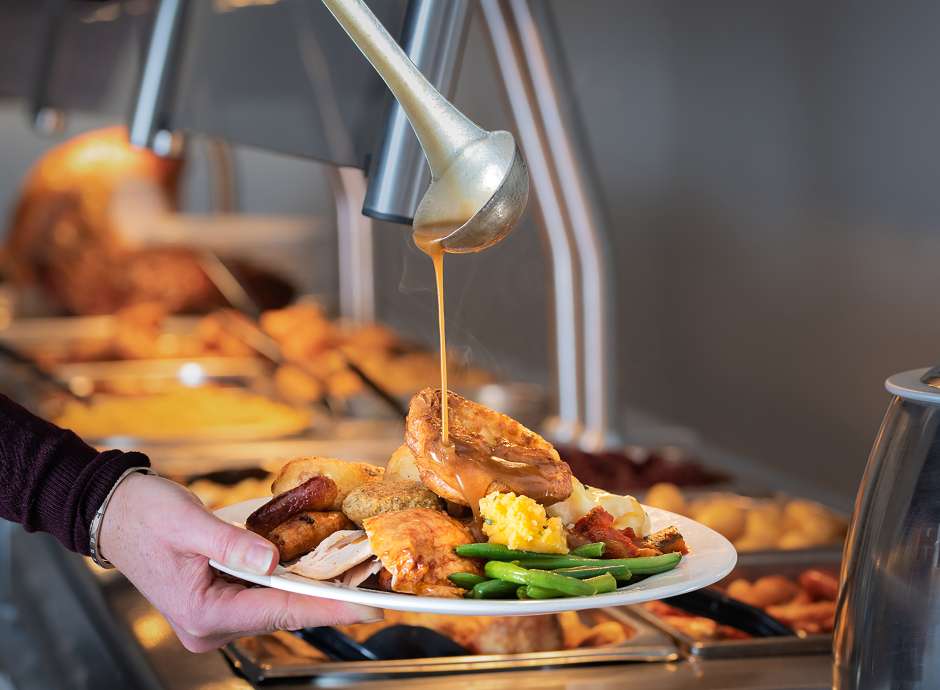 During the 18th century, the Yeomen of the Guard, known for their robust stature and hearty appetites, earned the affectionate nickname "Beefeaters." This moniker was bestowed upon them due to their daily rations, which prominently featured generous portions of beef. 
In earlier times, roast dinners were often associated with the middle and upper classes who used these elaborate meals to display their wealth and social status. The grandeur of a roast dinner became a symbol of affluence and sophistication. 
In the 19th century, working class families adopted the tradition of roast dinner on Sunday, a day when families gather to enjoy a hearty roast dinner.
Scroll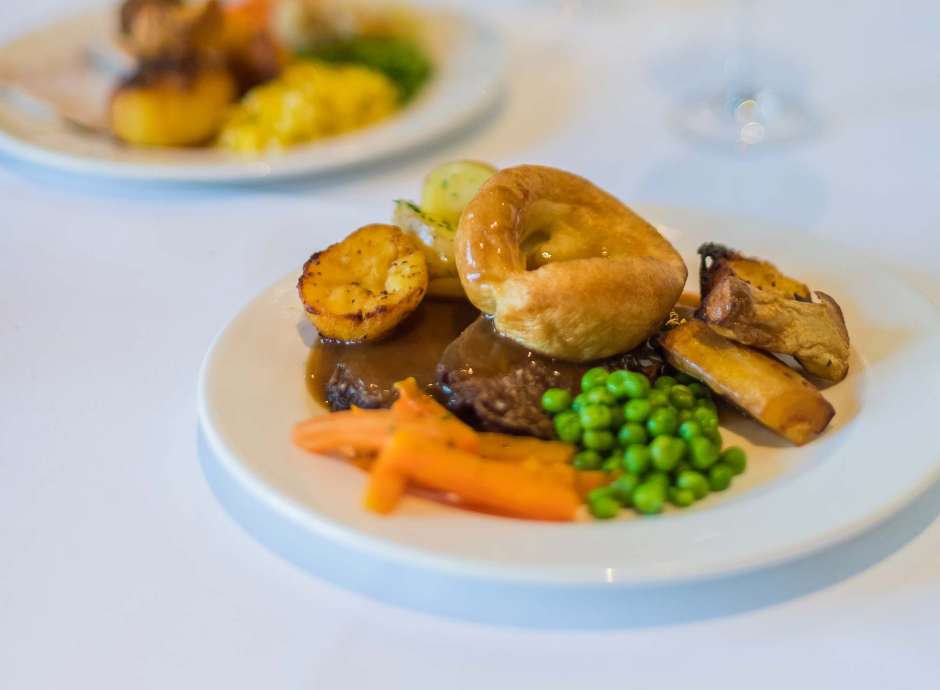 Our restaurants serve a traditional British roast dinner which includes a choice of meat, such as beef, chicken, lamb, or pork, accompanied by roast potatoes, a variety of vegetables, Yorkshire puddings, and generously doused in gravy. This winning combination creates a meal that is as much about tradition as it is about taste and it doesn't get any better than tucking into a roast dinner at one of the Brend Collection restaurants.  
As families gather around the table, and conversation flows, the roast dinner is a long-standing tradition that bring family and friends closer together, creating fond memories and reinforcing the importance of family connections - much like the ethos behind how the family run the Brend Collection. 
In celebration of Roast Dinner Day, consider gathering your family and/or friends at one of our many restaurants this weekend and indulge in the timeless comfort and rich flavours of a classic roast dinner.  
Discover our collection of restaurants or buy a roast dinner gift voucher. 
Scroll