Celebrating Our Longest Serving Staff Members!
At Brend Collection, National Family Business Day 2023 takes on a special significance as we commemorate this occasion by paying tribute to our dedicated and longest-serving staff members in each of our establishments. For generations, our family-owned business has thrived thanks to the unwavering commitment and hard work of our remarkable team. This day provides us with the perfect opportunity to express our gratitude and appreciation for their loyalty and dedication.
We take pride in celebrating not only our family legacy but also the bonds we've forged with our staff, who have become an integral part of our extended family. Their passion, resilience, and dedication have played an instrumental role in the success of the Brend Collection, and on this special day, we honor their contributions and look forward to many more years of shared prosperity.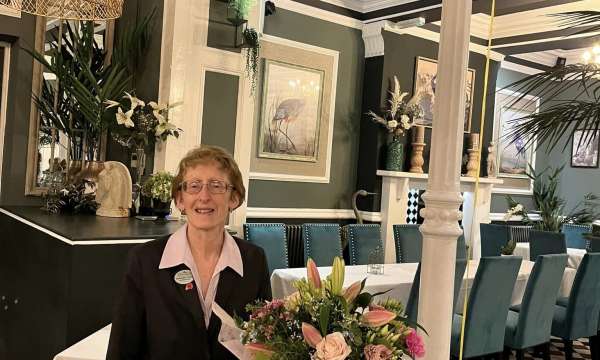 The Royal Hotel: Margaret | 50 Years
Margaret, the Head Receptionist at The Royal Hotel, boasts an impressive 50-year tenure with Brend Hotels. Her journey began when her grandmother spotted a newspaper advertisement for a hotel receptionist position. Margaret applied and was promptly interviewed by Mr. John Brend. She was offered a role at The Royal Hotel the very next day.
Over the years, Margaret expanded her skill set by taking on responsibilities in the hotel's bar and restaurant areas as part of the assistant management team. Eventually, she earned her present role as Head Receptionist. Throughout her career, she has witnessed significant transformations within Brend Hotels, including the buying of 8 of our hotels and the successive generations of the Brend family rising through the company ranks. Margaret's unwavering dedication and hard work are unparalleled, and the entire team is delighted to continue working alongside her after all these years.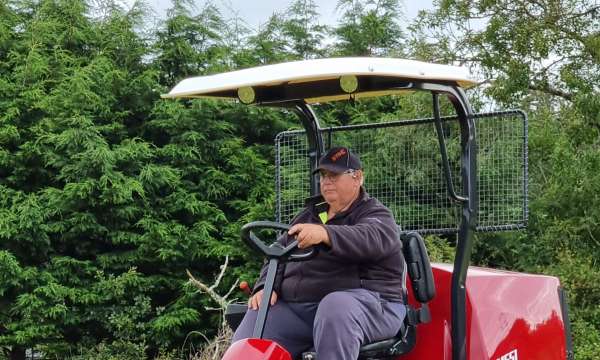 The Carlyon Bay Hotel: Christopher | 49 Years
Christopher, known as Roger among those who know him, became an integral member of the Brend Collection back in 1974. He holds the distinction of being one of the longest-serving employees at The Carlyon Bay Hotel. Roger initially joined as part of the greenkeeping team, and his primary responsibility has been crafting the iconic stripes adorning the hotel's championship golf course.
Roger thoroughly enjoys every facet of his job and embraces each challenge, even when it entails early morning starts, sometimes as early as 4am. With his retirement scheduled for 2024, he remains unwaveringly proud of his contributions and maintains an unwavering passion for the meticulous care of the course, working in harmony with his fellow greenkeepers at The Carlyon Bay Golf Course.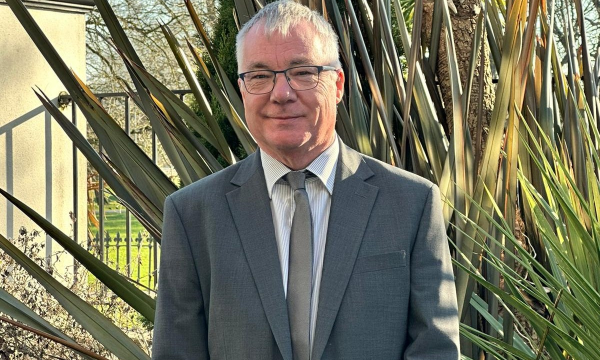 Head Office: Dave Roden | 45 Years
Dave's journey began with a desire to be a carpenter, but thanks to a friend's suggestion, he stumbled into a stocks job at a local hotel. 44 years later Dave is Brend Collection's Operational Accounts Manager and hasn't looked back since. Dave sums up his time by saying, "I think I'm one of the very few people that have stayed in the same job sector the whole time, but I love it. I enjoy travelling around the group and meeting new people every day. What I love the most is every day is different, it never gets boring."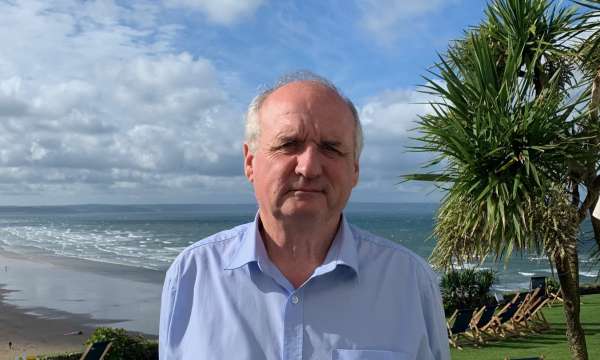 Saunton Sands Hotel: Paul | 45 Years
Starting in 1978, Paul joined The Royal & Fortescue Hotel after leaving the Army. From there he moved to The Royal Hotel before finally moving to Saunton Sands Hotel as an Assistant Manager and has never looked back since. From Front of House Manager to Mr Peter Brend Senior's assistant, Paul has been an integral part of the Saunton team for years. Paul has since lightened the load and works behind the scenes in our Stocks department.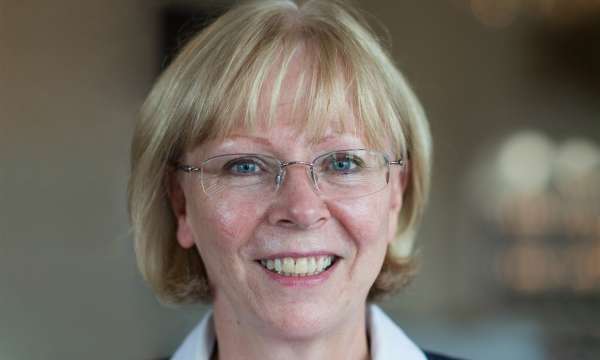 The Victoria Hotel: Janet | 45 Years
Janet has been in charge of Reservations since 1993. She started at the hotel in the restaurant in 1983 before moving to Reception a year later, working her way up to be made Head Receptionist in 1988.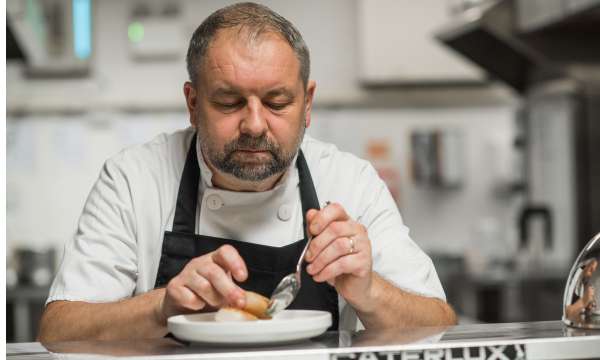 The Imperial Hotel: Shaun | 25 Years
Shaun began his career at The Imperial Hotel over 30 years ago, before Brend Collection bought the hotel in 1998. Shaun has worked across various roles and departments including Restaurant Manager, Barman and Assistant Manager before finding his feet in our chef department. Since then he has spent the past 25 years pushing and improving The Imperial Hotel's dining experience and has recently been a vital part in the Arlington Restaurant being awarded an AA Rosette for culinary excellence.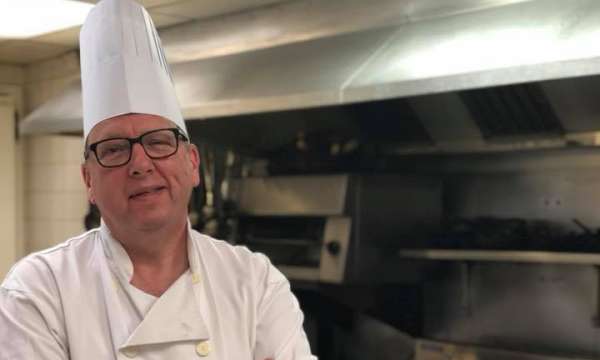 The Devon Hotel: Gary | 41 Years
Gary, the Head Chef at The Devon Hotel & Carriages, began his culinary career in 1974 by enrolling in Plymouth Catering College. In 1983, he joined the team at The Devon Hotel & Carriages and quickly rose to the position of Head Chef within just four months. Now, 40 years into his career, Gary remains an indispensable member of our kitchen team. He continuously dazzles our guests with innovative recipes and delectable dishes.
According to Gary, the most rewarding aspect of his job is the collaborative spirit of the kitchen, especially during busy times, and the satisfaction that comes from achieving success through both physical and mental effort.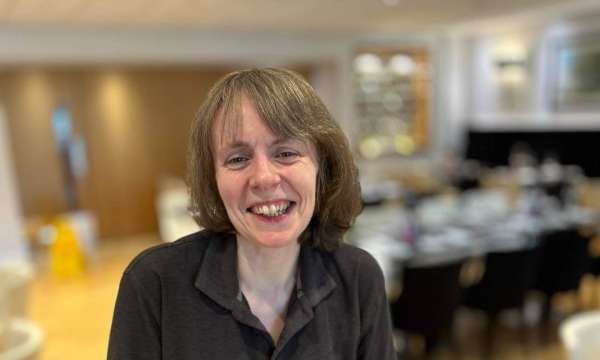 The Park Hotel: Patricia | 35 Years
In 1987, Patricia joined The Park Hotel's kitchen team, continuing a family tradition started by her mother, Alison. Working for the Brend Collection for over 36 years, Patricia has become a key player as a kitchen porter, embodying hard work and dedication. Her bubbly personality lifts the spirits of everyone around her, making her not just an employee, but a cornerstone of the hotel's culture. It's often said that The Park Hotel kitchen wouldn't be complete without a member of her family, and Patricia holds that torch high. She is more than just a staff member; she's part of the fabric that makes The Park Hotel special.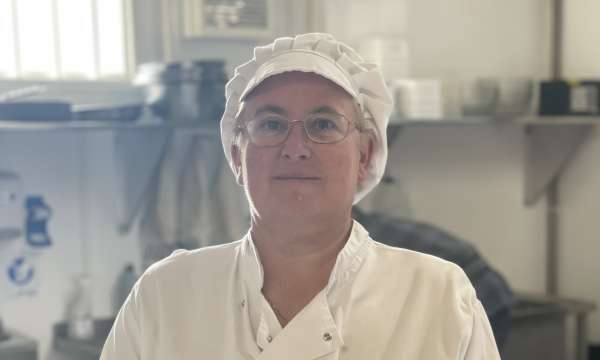 The Barnstaple Hotel: Kath | 35 Years
Kath has dedicated 35 years to the Brend Collection, beginning her journey in 1988. She honed her culinary skills and earned her credentials as a sous chef under the guidance of John Brennan at The Park Hotel. In 1995, she transitioned to The Barnstaple Hotel to embark on a new adventure as a pastry chef. By 1998, she had risen to the role of head pastry chef, a position she continues to hold.
Kath is the face behind many of the desserts featured across our hotel collection. Crafted in the pastry kitchen of The Barnstaple Hotel and packaged with care ready to distribute throughout Devon and Cornwall for a wide audience to enjoy. If you've had the pleasure of dining at The Barnstaple Hotel, you're likely familiar with Kath's masterful rendition of the Banoffee pie.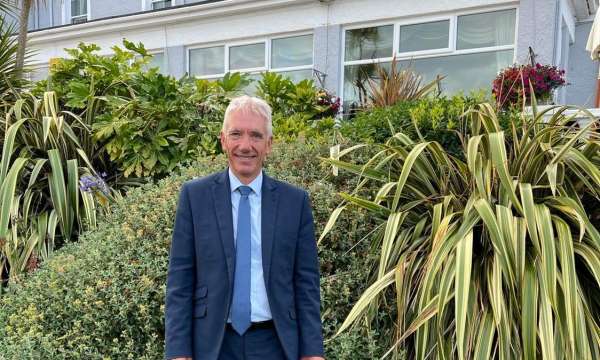 The Royal Duchy Hotel: John | 44 Years
John Allen started his career at The Royal Duchy Hotel in 1977 part-time as a Barman and has never looked back since. John is now the Area Director where he works closely with the Hotel Director. John is incredibly passionate about The Royal Duchy Hotel which the Brend family have owned since 1977. Many of you will know John as he enjoys meeting and greeting the guests at the Hotel. He oversees the daily operations of the hotel and gives top recommendations for things to do in Falmouth - he's like our very own Falmouth guidebook.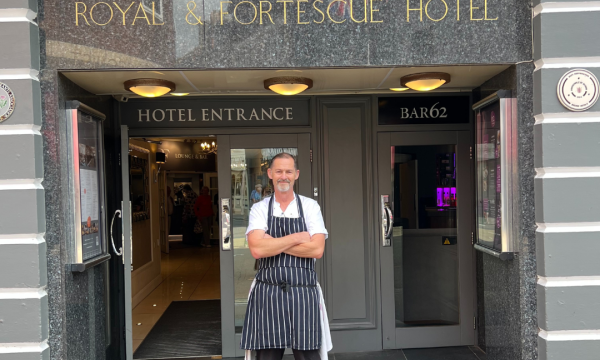 The Royal & Fortescue Hotel: Bob | 42 Years
Bob has worked at The Royal & Fortescue Hotel for 42 years and has been instrumental in the Royal & Fortescue and 62 The Bank kitchen. Working his way up through the ranks, Bob has been a crucial part of the development and evolution of The Royal & Fortescue.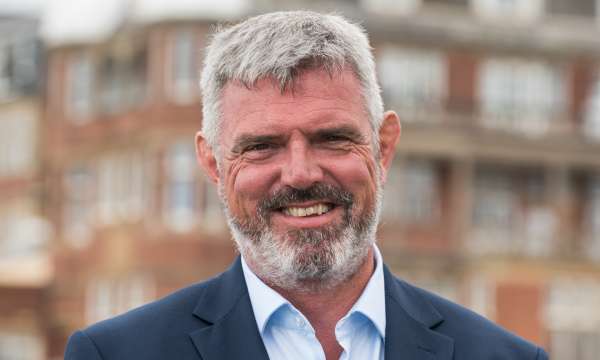 The Belmont Hotel: Matthew | 38 Years
Matthew Raistrick has been with the company for over thirty years. He completed a hospitality degree at Blackpool College, part of which was a six-month industrial work placement at The Victoria in 1984. After working at various Brend Collection hotels, Matthew came back to Sidmouth in 1990 and hasn't looked back since.